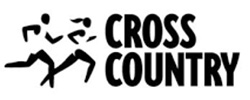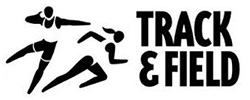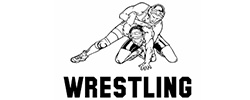 I have been working athletic events since the 80s. the Southern Arizona Roadrunners had me put on their cross-country meet, and I did the "Hurd of Turtles" run.  While student teaching at Rincon, I wrote a program in BASIC to tally the times for the 3-man two-mile.
After I graduated, I found myself getting more and more involved with planning and directing meets.  I hosted wrestling tournaments at Clifton and Bourgade.  Then at Monument Valley — my first year there, we hosted the 3A North Wrestling Championships and things skyrocketed from there.
I hosted the MVHS wrestling tournament, which at its highest peak drew 27 schools from 4 states, 8 mats, and 1000 matches.
I became the athletic director in 1997 and I had to host the 3A North Basketball Tournament which brought in $50,000 in revenue.
In 2001, I was asked to host the 3A portion of the state wrestling tournament and in 2002 I was asked to host the 3A state track & field meet.  I did those for ten years until the AIA was forced to reclassify and redesign their business model due to the recession of 2008.
In 2003, I was asked to time NAU's indoor TF meets.  I did those until 2015 when my daughter joined the team and NAU felt it was a conflict of interest.
In 2016, I retired from teaching.  And after two years of borrowing equipment, I decided to take the plunge and start my own LLC, purchase the equipment and promote my company.
I am hoping I can provide services for your meet soon.
GREG
MY EXPERIENCE:
• University of Arizona (member of the cross-country and track-and-field teams)
• I have officiated track-and-field, wrestling, and cross-country meets in most every capacity
• Served as the meet director for AIA State Wrestling and Track-and-Field Championships
• Provided FAT services for NAU including 5 Big Sky Championships
• 1986 NCAA Cross-Country Championships—meet official
• Provided FAT services for over 200 meets
• Coached 1 state championship team, 4 top 3 finishes, and 6 top 10 finishes
• 19 state champions—including first girl under 5:00 in Arizona